Our Stores / New York
Cotton Citizen New York
112 Prince Street
New York, NY 10012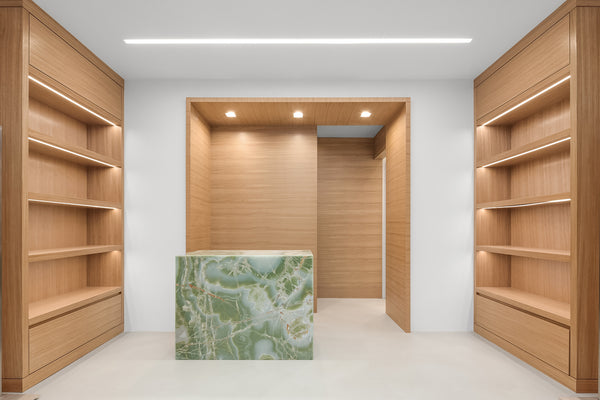 About The Store
Situated in the heart of SoHo, our NYC shop is built to showcase seasonal and permanent essentials – nothing more and nothing less. Contrasting the bustle of Prince Street is a calm, minimalist and meticulously designed space.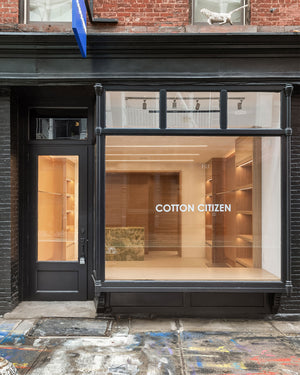 Architectural Details
The natural white rift oakwood contrasts the SoHo-specific centerpiece of green onyx, carefully selected and assembled for the space. Also specific to New York but true to our brand's identity, the space allows for a completely distraction-free shopping experience with shadow-free linear lighting that complements the natural light of lower-Manhattan.